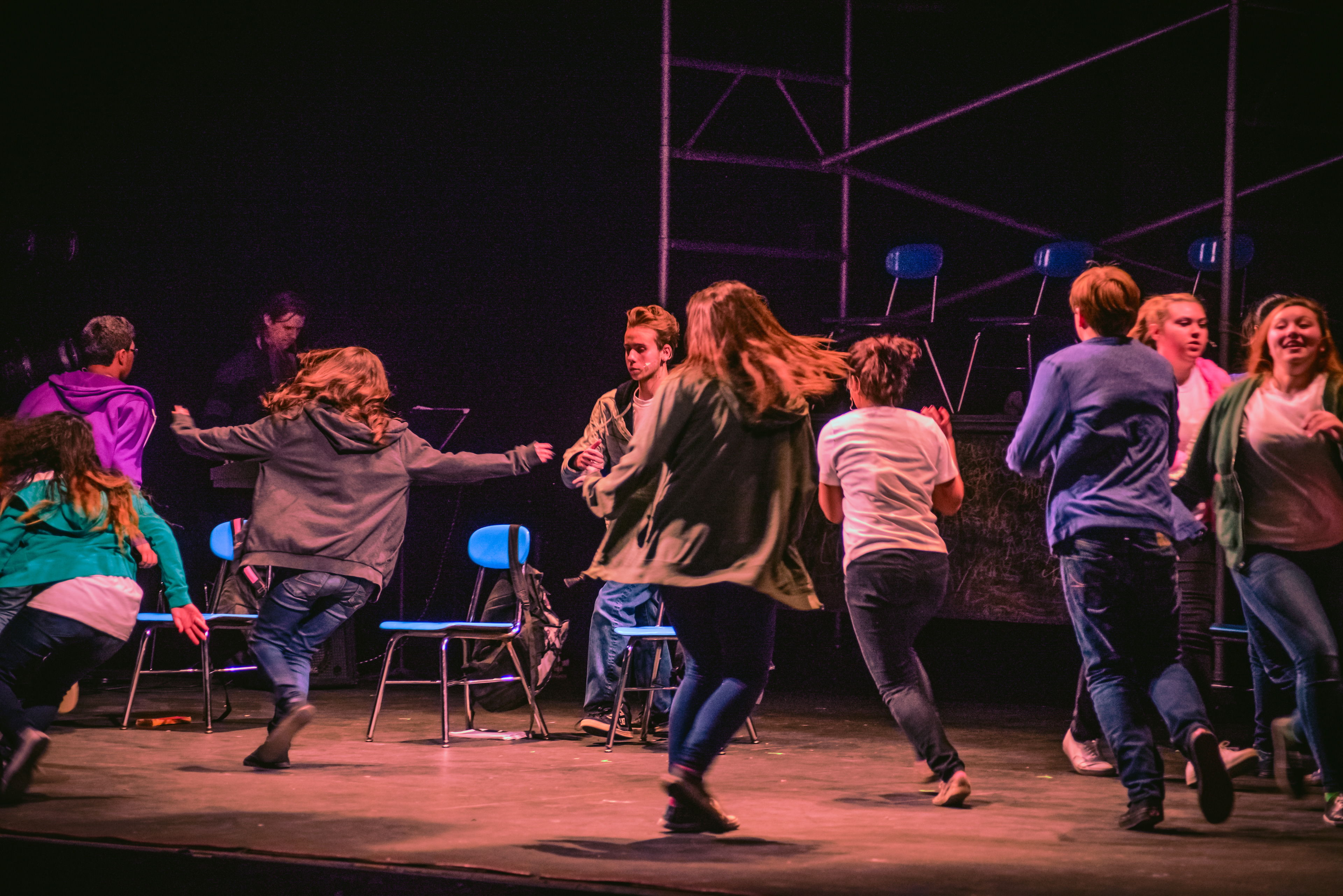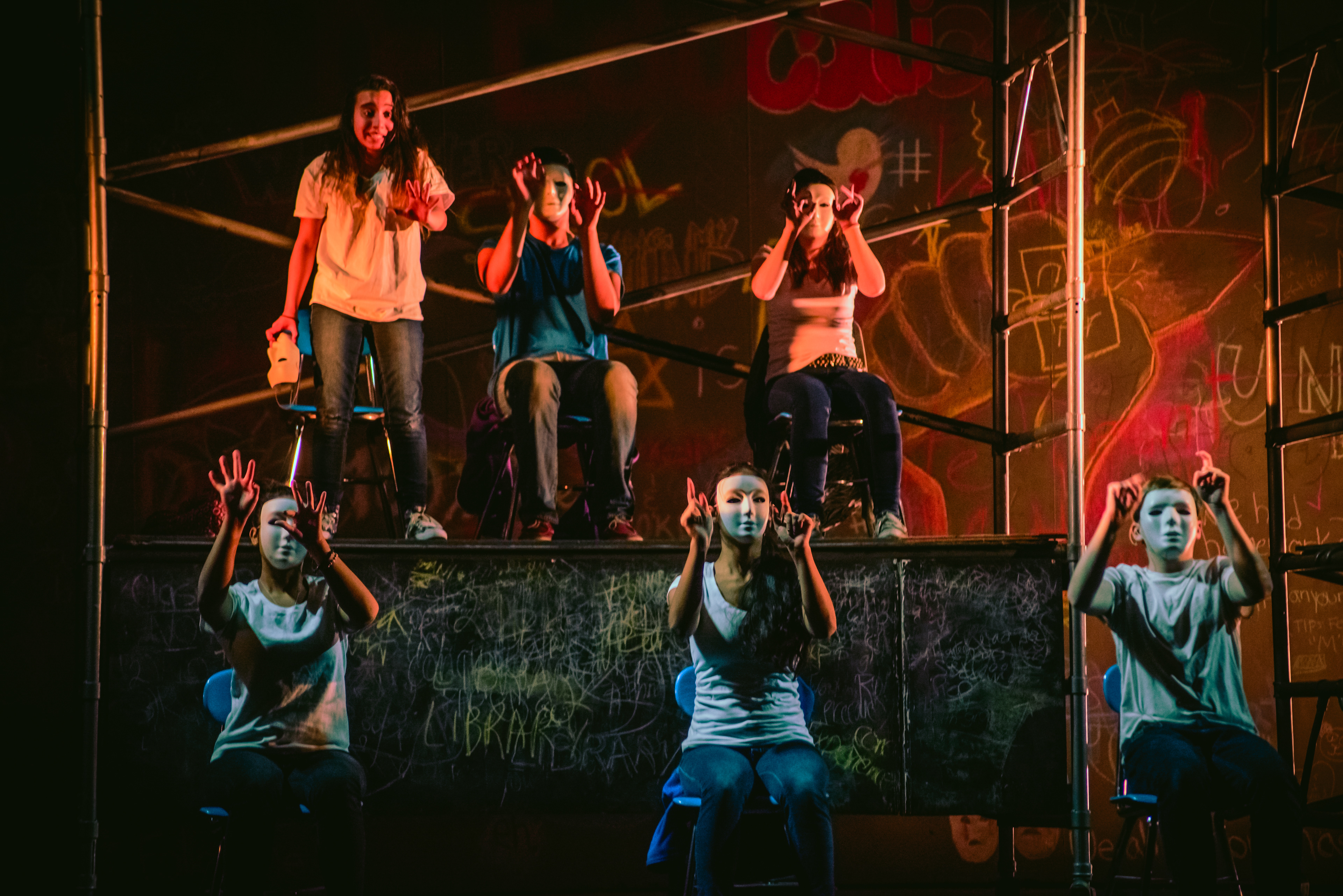 Devised theatre has been around for a long time. I fell in love with the idea while studying the genius of Enrique Buenaventura, the Columbian director who brought to the forefront the notion of a company collaborating to create an entire theatrical work. The process requires the kind of generous give-and-take that is very hard for all of us humans, so I had hesitated to explore the process in the fragile formative years of teenagehood.
2014 was different. Facing the prospect of not having a theatre space during much needed renovations and aided by a strong group of sophomores and juniors, I decided to give it a try.
From the very beginning we concentrated on the subject of education. These teenagers have been in the education system for most of their young lives and I figured they have something to say about it, and most likely a lot to discover about it. I tried to stay out of the gathering of materials, but I challenged them to find as many different viewpoints as possible to enrich their understanding of the idea of education. They set out to interview teachers and parents and they encountered support, different opinions, fear, mistrust, and some unexpected stories. And the process began to take shape.
The vast majority of the voices and words are derived from real life. We have gone to great lengths to disguise stories, to find the universal in them, and to hide the source. Regardless of the impact of this production on you, the audience, the students themselves have felt the difference in their approach and understanding of their own lifelong process of education. And that makes it all worth it.